Be A Partner
When a change is favourable, it's always welcomed and appreciated. Trucking Cube (Container) is one such change that has revolutionized the transportation industry for good. This change, or say evolution, has stirred other concerned industries as well, leaving positive remarks over time. Trucking Cube (Container) has not only benefitted the clients, but it has also reaped monetary benefits for the service providers taking up this innovative approach
We'd be pleased to extend this novel venture with more and more industry leaders joining us in our endeavours.
How to be a Part of Trucking Cube (Container)?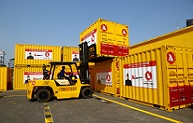 Join us as a Hub Partner / Yard Management Partner Provide us with a suitable space for the storage of our cubes and earn a good share of profit.
Things we expect from you in this context:
The floors should be cemented or constructed in paved blocks
At least 7-feet high boundary wall with wired fencing
Provision of electricity and water supply
A robustly constructed main gate that is 30-36 feet wide
Construction required: Office room, staff room, drivers rest room, store room, washroom with primary amenities.
Space for Workshop
Any other specific detail that you would like to share.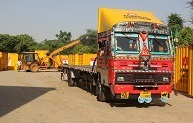 Join us as a Fleet Partner Embrace the opportunity to run your vehicles with us and ensure a fixed income.
Few things we need from you:
Your company profile with details of any collaboration in past and present.
List of vehicles with details of Km. run per month
Preferred routes for your vehicle
Details of Guarantor




Any other specific detail that you would like to share.